Communications Manager to Hexagon Composites
Join us in accelerating the energy transition
At Hexagon, we are proud to be a world leader in clean energy solutions. We exist to drive energy transformation, and we have no time to lose.

We are united by a strong vision of Clean Air Everywhere. We believe that clean air is a right, not a privilege; that technology is no longer the barrier to enabling clean energy for all, and that change is urgent.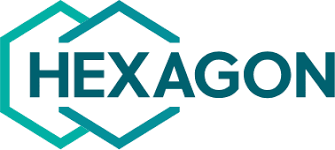 Communication plays a vital role in driving the change. Advocacy, inspiration, and information are the catalysts we in the Hexagon Communications unit have at our disposal. We are looking for an ambitious and driven Communications Manager who wants to work closely with our global teams to support their efforts to drive energy transformation.
You will be responsible for a broad scope, initiating, planning, and executing internal and external communication activities to further build and strengthen Hexagon's profile in our target markets. 
Our new Communications Manager will report to the Director Communications and will be based in Ålesund or Oslo.
You will be responsible for

Editor for website, intranet, and social media channels
Develop presentation material, speaking points, social media posts, briefs, etc. to support executive management's communications
Produce press releases, presentations, and other content for various external and internal channels
Plan and drive various projects and general communications tasks globally
Monitor, report, and leverage relevant media coverage to support management updates and media relations
Support crisis communication preparedness and management
Evaluate and manage various external service providers
We believe that you have with you
Relevant education, minimum bachelor's degree in media, communication, marketing, or other relevant fields
Minimum five years experience in corporate communications
Advanced skills in PowerPoint and experience with Adobe Creative Cloud or similar applications is a plus
Strong visual communication skills
Steady penmanship in English
Your personal characteristics
Hexagon operates across various time zones and cultures. You should be skilled at collaborating with team members and stakeholders from diverse backgrounds and locations. Proactive and Solutions-Oriented: A "can do" attitude is a must. We're looking for someone who is proactive and consistently seeks solutions to challenges, demonstrating a problem-solving mindset.
You are a "Co-Creator" and a "Performer". You know that the ability to co-operate effectively is becoming more critical in a globalized context. The development of technology connects people and enables new forms of cross-border cooperation. To be successful requires an understanding of the perspective of others, integrity, and a non-hierarchical approach to other people.
Taking responsibility for how you can best contribute to the organization's goals, prioritize resources, and get things done are qualities required in many roles today. You display and view self-leadership as an asset, and think that less micromanagement and control is a prerequisite in a high-tempo environment.
Hexagon offers you
To be a part of our global journey towards a sustainable future
International working environment in a company with headquarters in Norway and a presence in 23 international locations, including key clean energy markets in Europe, Asia, and North America. You will be part of a dynamic organization with a solid global footprint
Positive work environment where you will tackle challenging tasks that will help you grow and thrive in your career
At Hexagon, we are committed to your professional growth. You will have access to development opportunities to enhance your skills and expertise
We understand the importance of work-life balance. Hexagon offers the possibility for a hybrid working model, providing you with flexibility in how and where you work
Hexagon is an equal opportunity employer that strongly believes in diversity and a value driven culture. The successful candidate will enjoy working in a global company with colleagues and stakeholders from different cultures and countries where English is the working language.  
Location: Ålesund or Oslo.
Apply latest: As soon as possible.
Does this sound interesting? We encourage you to apply as soon as possible, as we will assess all applications continuously.
In this recruitment process, Hexagon collaborates with Hammer & Hanborg. If you have questions about the role or the recruitment process, you can contact the recruitment team at Hammer & Hanborg: Trine Larsen or Martine Tauland.
---
Our beliefs:
We have a strong, values-based culture that drives our business performance. Our core values, integrity and drive, support our behavior and our beliefs.
Driven by a strong common vision of Clean Air Everywhere, we believe that clean air is a right not a privilege; that technology is no longer the barrier in enabling clean energy for all; and that change is urgent.
We hold ourselves accountable for all our interactions, with our customers, suppliers and owners, our people and the communities in which we operate.
---
This is Hammer & Hanborg:
For almost 30 years, Hammer & Hanborg have worked for the vision to be a vital part of creating future professional life. We do this by helping our customers with everything from recruitment and consulting within communication, marketing, growth, MarTech, ComTech and e-commerce.
For us competence is more than a CV. Training and experience are important, but we believe competence is just as much about potential, values, and motivation. Our selection, tests and interviews aim to secure that we find the person with the right skills, qualities, and values to match each organization. We consider diversity a strength, and welcome everyone to apply to our open positions. We think work should be fun! That is why we spend our days creating the working life of tomorrow. We are both proud and happy that we can help make a difference for people and organizations. 
We are convinced that all people can and will develop, and we aim to act respectfully towards everyone we meet. We encourage and challenge each other and our customers to want and dare to do something new and different. Together we create the working life of the future - join! Read more at hammerhanborg.no
Hva er du mest interessert i

Steder
Om Hammer & Hanborg Norge
Hammer & Hanborg er et konsulentselskap spesialisert på rekruttering, organisasjonsutvikling og endringsledelse, med 25 års erfaring i hele Norden. Vi er glade og stolte over å være en del av og gjøre en forskjell i folks yrkesliv. Så stolte at vi har det som vår visjon!
Vi møter alle mennesker – uavhengig av rolle og stilling – med respekt, engasjement og interesse. Arbeidet vårt gjennomsyrer av troen på mennesker og deres mulighet for utvikling.
Med et gründerperspektiv er vi modige og oppfordrer hverandre til å prøve, evaluere og revidere for å stadig kunne utvikle oss. Vi ser endring som noe naturlig og nødvendig. Vi ønsker og tør å være annerledes og nyskapende. Utgangspunktet vårt er at det skal være morsomt å jobbe! Vi vet at vi blir bedre sammen og oppfordrer til samarbeid. Målet vårt er å skape langsiktige relasjoner som kommer alle parter til gode.
Communications Manager to Hexagon Composites
Join us in accelerating the energy transition
Laster inn søknadsskjema