Kommunikasjon
·
Oslo, Vestlandet
Communications Advisor to AutoStore
If you are passionate about technology, automation and e-commerce, join Norway's first unicorn listed on the Oslo Stock Exchange!
AutoStore has experienced high growth and are now ready to build the communication function even more, with new Communications Advisor capabilities. This new member of the team – perhaps you – will be part of the communications function, reporting to the VP Communications, Hansine Korslien Lyngøy, and be a key resource in building a winning organization.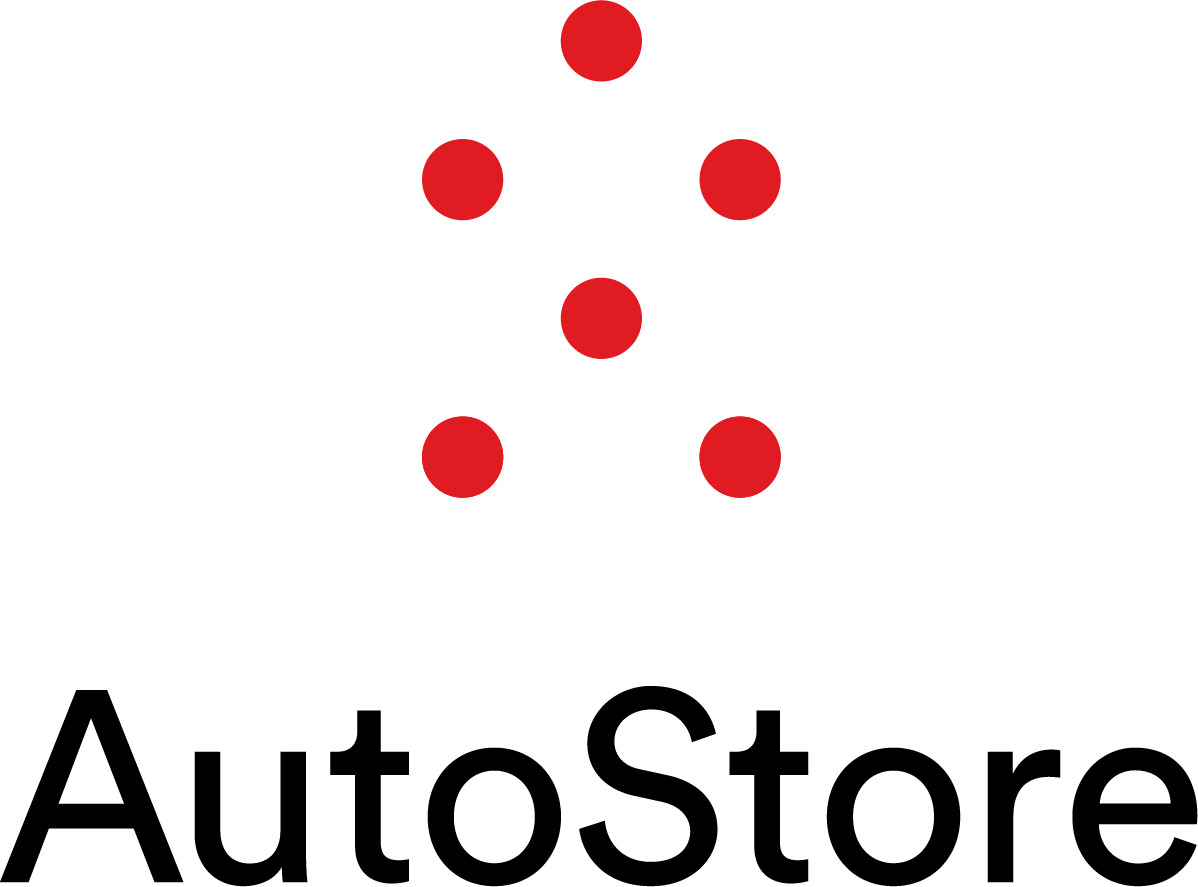 As AutoStore grows, so does their employees. That means that no chore is too small nor too big, and we all learn and improve continuously. For that reason, we think our new team members would be most happy with us if they are flexible, open to change, take appropriate initiatives, and is solution-oriented by nature.

Your main focus will be on external communication, including media relations and PR. You will participate in the dialogue with our communication agencies worldwide to ensure consistent messaging across all markets. You will be responsible for bringing forward proactive communication activities. You will also produce content, such as material for media, partners, and spokespersons. You will work tactically and operationally to increase AutoStore's visibility globally.
To thrive in this role, you should be someone who really enjoys writing, who can work well with people across the company and easily build relationships with external stakeholders and provide support and advice on media handling to colleagues internally.
We are looking for a proactive self-starter, with good interpersonal skills. You have excellent verbal and written English language skills as well as good listening and collaboration abilities across time zones and cultures. Furthermore, you have ability to identify communication challenges and develop effective communication tactics in response.
To succeed you are an imaginative person who can constructively challenge conventional ways of thinking and introduce new ideas. We are looking for someone who can contribute with tactical work and who is willing to take on the operational tasks we constantly perform. We are looking for a team player who actively contributes to a positive, cooperative environment internally and externally.
As Communications Advisor you will be responsible for:
Work tactically and operationally to increase AutoStore's visibility globally.
Work with media management, including writing press releases, questions / answers, news and pitching content to the press.
Map news from the organization via contact with other departments and employees.
Producing creative and engaging content for all platforms.
Function as an advisor for key spokespersons on messaging.
Participate in content brainstorms and develop ideas with agencies worldwide.
Actively use statistics and reports to improve the effectiveness of our different digital communications tools and channels.
We think you have:
Excellent communications skills; native or expert US English speaker and writer.
A good understanding of written and oral Norwegian.
A couple of years experience from similar roles, or as an advisor in agency or as a journalist. The exact number of years is not crucial, but you will need to hold a high level of professional integrity and should be able to attest to good results from previous positions.
Experience with conceptualizing and creating compelling content, communication activities, presentations as well with as pro- and reactive media management.
You should have a sound understanding of society and a passion for technology.
A degree within journalism, communication, media, or any other related field.
Experience from working in a global organization and structure would be an advantage in this role.
Personal traits:
To succeed in this role we believe that you are:
Diplomatic by nature and easily builds relationships.
Structured in your form of work.
Thrives on constant change and the ability to prioritize and change priorities.
Excellent communication, negotiation and team working skills.
High social and intercultural competence.
Additional information:
You can work from the office in: Lysaker (Oslo), Stavanger or Haugesund.
Travel: Occasional travel is to be expected with this role.
What we can offer:
An exciting role focusing on international public relations.
Benefits such as workout facilities, weekly paid time off for exercise, time for pro bono, subsidized company cabin scheme and more.
Competitive compensation and eligibility to join AutoStore's share purchase program.
Learn more about the AutoStore culture, listen to people share their thoughts on the culture and read the whole article produced by Softbank Visionfund.

Does this sound interesting? Please apply as soon as possible. Applications will be evaluated continuously, so no need to wait until the deadline to apply. Please apply by this web page, then we will secure your personal data in accordance with GDPR.
In this recruitment process, AutoStore collaborates with Hammer & Hanborg. If you have questions about the role or the recruitment process, you can contact the recruitment team at Hammer & Hanborg:  Trine Larsen and Martine Tauland. 
---
AutoStore™, founded in 1996, is a technology company that develops order-fulfillment solutions to help businesses achieve efficiency gains within the storage and retrieval of goods. The company offers both hardware and software capabilities and the AutoStore technology is interoperable with other third-party solutions.

AutoStore is global, with 1,150+ Systems in 49 countries. All sales are distributed, designed, installed, and serviced by a network of qualified system integrators referred to as "partners".
AutoStore was founded in Nedre Vats, on the west coast of Norway. The company has offices in Norway, the U.S., UK, Germany, France, Spain, Italy, Austria, South Korea, Japan, Australia, and Singapore, as well as production facilities in Koszalin, Poland.
Values
Bold, Lean and Transparent. We have always been very transparent and open, and quick at decision making. The culture is clearly based on a natural way to behave in the environment where we come from. Our culture is well-described in this interview.
The purpose of AutoStore is creating space. With cube storage, businesses get four times the storage capacity within the same footprint as with conventional storage. Utilizing space better represents high value for businesses and leaves more space for citizens' livelihood.

---
This is Hammer & Hanborg:
We recruit at all levels - from young professionals to executives. By means of continuous dialogue with our network we reach talents at all levels even those not are not actively looking for a job. For us competence is more than a CV. Training and experience are important, but we believe competence is just as much about potential, values, and motivation. Our selection, tests and interviews aim to secure that we find the person with the right skills, qualities, and values to match each organization. We consider diversity a strength, and welcome everyone to apply to our open positions. We think work should be fun! That is why we spend our days creating the working life of tomorrow. We are both proud and happy that we can help make a difference for people and organizations. We are convinced that all people can and will develop, and we aim to act respectfully towards everyone we meet. We encourage and challenge each other and our customers to want and dare to do something new and different. Together we create the working life of the future - join! Read more at hammerhanborg.no
Hva er du mest interessert i

Steder
Om Hammer & Hanborg Norge
Hammer & Hanborg er et konsulentselskap spesialisert på rekruttering, organisasjonsutvikling og endringsledelse, med 25 års erfaring i hele Norden. Vi er glade og stolte over å være en del av og gjøre en forskjell i folks yrkesliv. Så stolte at vi har det som vår visjon!
Vi møter alle mennesker – uavhengig av rolle og stilling – med respekt, engasjement og interesse. Arbeidet vårt gjennomsyrer av troen på mennesker og deres mulighet for utvikling.
Med et gründerperspektiv er vi modige og oppfordrer hverandre til å prøve, evaluere og revidere for å stadig kunne utvikle oss. Vi ser endring som noe naturlig og nødvendig. Vi ønsker og tør å være annerledes og nyskapende. Utgangspunktet vårt er at det skal være morsomt å jobbe! Vi vet at vi blir bedre sammen og oppfordrer til samarbeid. Målet vårt er å skape langsiktige relasjoner som kommer alle parter til gode.
Kommunikasjon
·
Oslo, Vestlandet
Communications Advisor to AutoStore
If you are passionate about technology, automation and e-commerce, join Norway's first unicorn listed on the Oslo Stock Exchange!
Laster inn søknadsskjema