Markedsføring/salg
·
Oslo, Østlandet
Marketing and Communications Manager, Digital Solutions at DNV
Do you want to be part of a truly global MarCom team in a leading provider of industry software and digital solutions?
Do you want to be part of a truly global MarCom team in a leading provider of industry software and digital solutions? On behalf of our client, DNV, we are looking for a Marketing and Communications Manager to lead global campaigns for their Performance and Assurance Solutions (PAS) business, starting as soon as possible.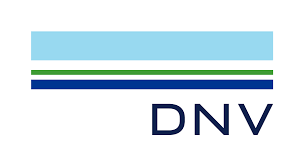 This exciting role, is maternity cover for a 12-month period within the Marketing and Communications unit in DNV's business area Digital Solutions. We require a self-driven and agile individual to make an impact during this period.
As our Marketing and Communications Manager, you will work both operationally and strategically, planning and executing campaigns on topics like; future of assurance; ESG and energy transition. Success in this role requires a close collaboration with PAS stakeholders and developing partnerships across the Business Areas, to ensure the growth of PAS services aligned with key strategic areas for DNV.
You will work alongside a group of skilled MarCom professionals in the Campaigns Team, together with martech experts in the Marketing Technology and Operations Team. You will be welcomed by a team of 22 marketing professionals in Digital Solutions and be a part of a larger network of marketing colleagues across DNV globally.
Key areas of responsibility:
Establish a marketing and communications plan aligned with Marcom priorities and PAS business objectives, all to enhance Reach, Reputation, Relation and Revenue
Optimise the digital customer journey, ensuring a frictionless customer experience at all touchpoints throughout the customer buying journey
Build value propositions and personas to support customer centric messaging across marketing assets
Utilize SEO, PR, social media, paid ads and top of funnel content to grow reach and awareness
Plan and execute customer advocacy programs
Drive the lead management process for the PAS unit and constantly focus on achieving lead and opportunity targets, whilst improving conversion rates
Contribute to marketing innovation and a learning culture
Leverage tools like Salesforce and Google Analytics for marketing analytics and reporting within PAS, to gain insights on campaign performance and opportunities
Plan and execute internal communications that drive the awareness and reputation of PAS initiatives and X-BA collaboration
To succeed in this role we believe you have minimum bachelors degree in marketing or similar and some years of expreience in B2B marketing. Its a plus if you have an understanding of business processes, and the ability to translate business objectives into marketing strategies and tactics and theexperience of working with webinars, an interest in social media and digital marketing and the understanding of customer journeys, from awareness to loyalty.
The role as Marketing and Communications Manager at DNV is located at the company headquarter in Høvik/Oslo, Norway.
In this role you will be a hired consultant from Hammer & Hanborg AS.
Does this sound interesting? We are looking forward to receiving your application as soon as possible.
Do you have any questions? Don't hesitate to contact Ingrid Melbye Olsen at Hammer & Hanborg.
Company & Business Area Description
DNV is an independent assurance and risk management provider, operating in more than 100 countries. Through its broad experience and deep expertise DNV advances safety and sustainable performance, sets industry standards, and inspires and invents solutions.
DNV is a world-leading provider of digital solutions and software applications with focus on the energy, maritime and healthcare markets. Our solutions are used worldwide to manage risk and performance for wind turbines, electric grids, pipelines, processing plants, offshore structures, ships, and more. Supported by our domain knowledge and Veracity assurance platform, we enable companies to digitize and manage business critical activities in a sustainable, cost-efficient, safe and secure way.
Equal Opportunity Statement
DNV is an Equal Opportunity Employer and gives consideration for employment to qualified applicants without regard to gender, religion, race, national or ethnic origin, cultural background, social group, disability, sexual orientation, gender identity, marital status, age or political opinion. Diversity is fundamental to our culture and we invite you to be part of this diversity! 

Hva er du mest interessert i

Steder
Om Hammer & Hanborg Norge
Hammer & Hanborg er et konsulentselskap spesialisert på rekruttering, organisasjonsutvikling og endringsledelse, med 25 års erfaring i hele Norden. Vi er glade og stolte over å være en del av og gjøre en forskjell i folks yrkesliv. Så stolte at vi har det som vår visjon!
Vi møter alle mennesker – uavhengig av rolle og stilling – med respekt, engasjement og interesse. Arbeidet vårt gjennomsyrer av troen på mennesker og deres mulighet for utvikling.
Med et gründerperspektiv er vi modige og oppfordrer hverandre til å prøve, evaluere og revidere for å stadig kunne utvikle oss. Vi ser endring som noe naturlig og nødvendig. Vi ønsker og tør å være annerledes og nyskapende. Utgangspunktet vårt er at det skal være morsomt å jobbe! Vi vet at vi blir bedre sammen og oppfordrer til samarbeid. Målet vårt er å skape langsiktige relasjoner som kommer alle parter til gode.
Markedsføring/salg
·
Oslo, Østlandet
Marketing and Communications Manager, Digital Solutions at DNV
Do you want to be part of a truly global MarCom team in a leading provider of industry software and digital solutions?
Laster inn søknadsskjema