On behalf of Kongsberg Automotive, we are looking for a determined and committed person who will further develop and strengthen the company's corporate communication, brand management, and digital presence. It is an exciting assignment with an estimated duration of 12 months, starting immediately. Are you the person we are looking for?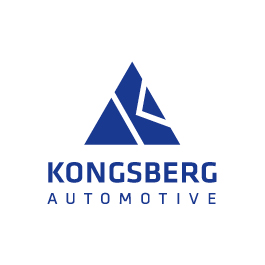 As a Digital Communication Adviser with Kongsberg Automotive, you become a part of a truly international company with more than 64 years of history in the automotive industry.
You will have the pleasure of working with many highly skilled and dedicated people across functions, borders, and cultures. You will have a vital role in a dedicated team, participate in the planning and execution of a wide variety of communication tasks and projects. 
We are looking for an excellent digital communicator with an eye for detail, strong storytelling skills, ability to work within big websites and create digital content. You are results-oriented and service-minded towards your stakeholders; you can multitask and work under pressure to meet tight deadlines. You combine an interest in new digital tools, have an analytical mindset, and take the hands-on approach to bring creative ideas to the table. 
Others perceive you as open, collaborative, and trustworthy, and you communicate effectively with all levels of an organization. Furthermore, you stay calm and professional whilst working under pressure. You share your knowledge and best practices with your colleagues, and you are passionate about doing a great job.
You have integrity, are accountable and creative, and like to work in a team; these values guide us in being our best and we expect all our colleagues to be committed to them.
Your main responsibilities will include, but not be limited to: 
Content management and administration (Editor-in-chief for the platform responsible for the company`s intranet and website)
Developing and implementing communication strategies, plans, and key messaging. 
Project management and participation in internal and external communication projects and campaigns
Writing articles, press releases, media statements, texts for corporate publications, and social media posts
Developing internal and external communication across different channels, including website, intranet, and social media 
Planning and executing a variety of operational communication tasks
Tracking analytics to achieve company's communication goals 
Qualification:
Experience with large and complex websites and intranet systems
Excellent communicator
Excellent English-language skills 
Embracing evolving technology, and the know-how on implementing best practices in social media
Experienced in content production and content management system administration
Ability to produce high-quality content tailored to different channels
Strong analytical and problem-solving skills
Experienced in project management
Exceptional attention to detail, high level of accuracy
Knowledge of Adobe Photoshop, InDesign, and Illustrator is an advantage.
Familiarity with web personalization and optimization-based data and insights
Good understanding of international digital marketing 
 
Does this sound like something for you?  Please apply as soon as possible and no later than June 17th, as we process applications on an ongoing basis.
This is a temporary position (12 months), with a commencement date as soon as possible.
Kongsberg Automotive cooperate with Hammer & Hanborg. Please contact Recruitment Advisor Ingrid Melbye Olsen at ingrid.olsen@hammerhanborg.com if you have questions regarding the process or positions.
Office location: Kongsberg/Oslo
Please apply through Hammer & Hanborgs website and we will take care of your personal information in accordance with GDPR.
About Kongsberg Automotive: 
Kongsberg Automotive provides world-class products to the global vehicle industry. Our products enhance the driving experience, making it safer, more comfortable, and sustainable. With approximately 11.000 employees in 19 countries, Kongsberg Automotive is truly a global supplier.
The company has more than 25 production facilities worldwide. The product portfolio includes seat comfort systems, driver and motion control systems, fluid assemblies, and industrial driver interface products developed for global vehicle manufacturers. Find more information at www.kongsbergautomotive.com
Eller kjenner du noen som ville passe enda bedre? Gi dem beskjed!